Nau mai, Haere mai
Leeston Consolidated School was established in 1865 and is a contributing primary school that caters for students in Years 1- 6. Our school roll ranges between 320 - 360 students annually and our students generally graduate to Ellesmere College, a Year 7-13 Secondary School also located in Leeston Township.
Our Māori name, He Puna Karumata, was gifted to us by Taumutu Rūnunga based at Ngāti Moki Marae, Taumutu. Karumata is a name recorded for the Leeston area and He Puna refers to the many spring fed tributaries in our learning hub that feed into Te Waihora (Lake Ellesemere). Our learning blocks are named after three of these tributaries - Waitātari (Hart's Creek), Waiwhio (Irwell River) and Waikekewai
We value and believe in our three Pillars of Care which assist in making our school a safe and nurturing place to attend and learn.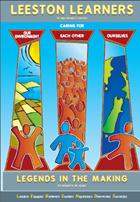 • Caring for our environment
• Caring for each other
• Caring for our ourselves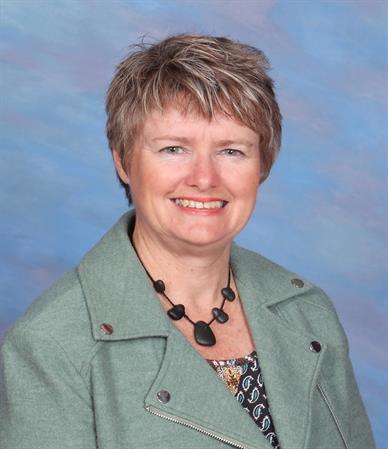 He Puna Karumata
My name is Lynda Taylor and I am very proud to be the Principal at Leeston Consolidated School.

The Leeston School community is defined by:
• Our friendly, eager-to-learn students
• Our dedicated, caring, professional staff
• Our forward thinking Board of Trustees
• Our supportive parents and an active Whānau, Friends and School Committee
• Our wider community that hold their local school in high regard
The name Leeston Consolidated School links us to the past when during the 1930's, the small rural schools situated at Lakeside, Irwell, Doyleston and Brookside decided to 'consolidate' on the Leeston School site.
Our learners are LEGENDS in the making. "Legends" is an acronym for the attributes we would like our tamariki to have when they graduate at the end of Year 6. We want them to have strong
L
eadership skills, to be
E
ngaged and reflective learners, to be able to
G
ather and analyse information from a variety of sources, to recognise the value of
E
xcellence in a sporting, cultural or academic context, to be able to
N
egotiate and collaborate and be
D
etermined to
S
ucceed in whatever they choose to do.
I welcome any enquires from parents who are considering enrolling their children at Leeston Consolidated School.


Lynda Taylor
Leeston Consolidated School